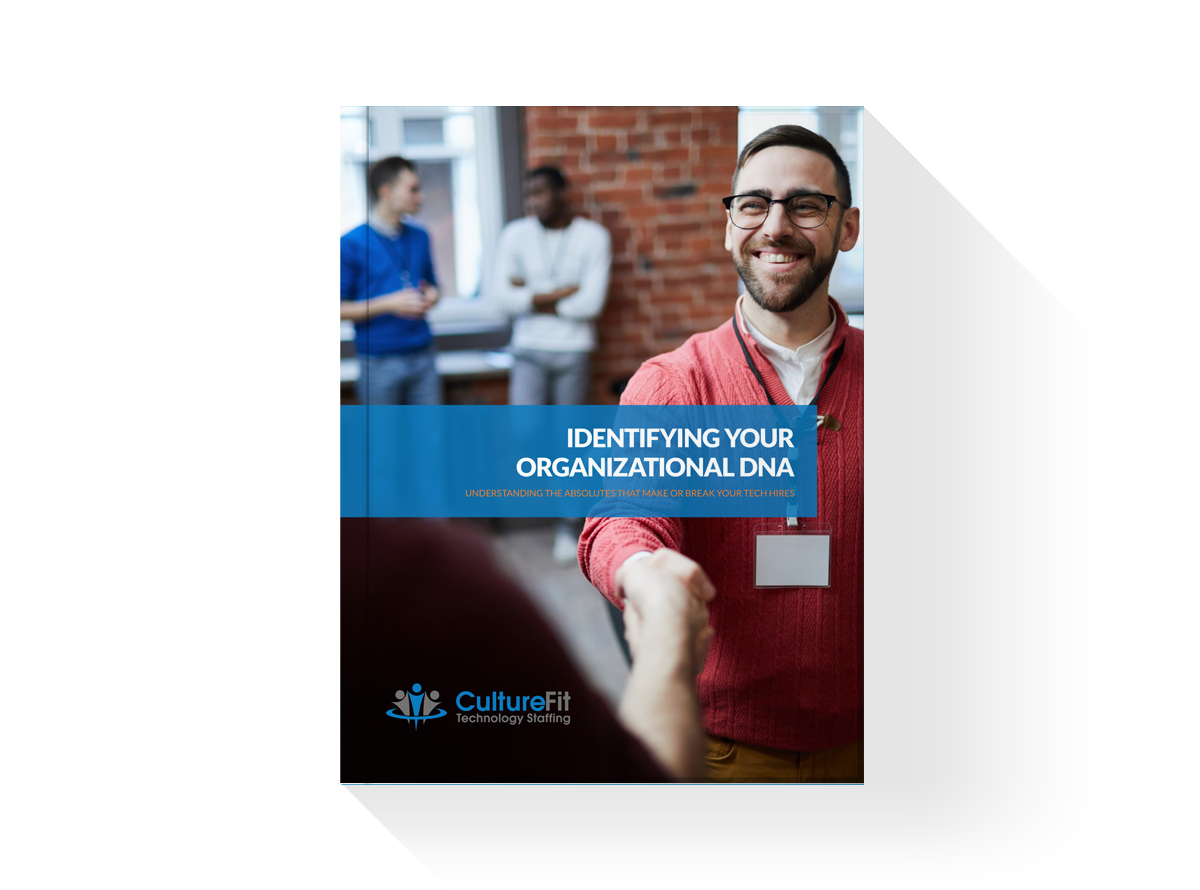 Discover Your Organization's DNA to Attract and Retain Tech Talent
Your company has certain attributes defined by its culture and values. The greatest of these are your organization's DNA — the absolutes that determine employee success or failure. Download our free eBook now to learn how to find and use yours.
Why Your Organization's DNA Matters
Finding the right candidates in the tech market is extremely competitive. There will always be candidates that meet job requirements, but the right one will be a reflection of the qualities that make up your business. Your DNA is:
Who You Are
Your top employees determine your DNA attributes. Candidates must match them to succeed.
What You Believe
What are the business aspects and values that drive your team to do what they do each and every day?
How You Succeed
Choose candidates that match and advance your DNA attributes so you can achieve your goals.
Identify Your DNA Attributes with CultureFit
For more than 20 years, CultureFit has helped thousands of tech companies — including those on the Fortune 250 — attract, hire, and retain employees that match their organization's DNA. We can help you do the same. Here's why.
We Know Tech
We live and breath tech — from app development to information security and everything in between.
We Know the Market
More than 90 percent of our placements are made in Chicago, Milwaukee, and the surrounding areas.
We Know You
We're more than a staffing firm. We're your long-term partner in recruiting talent that matches your culture.
Use Your Best Qualities to Find the Best Candidates
Download our free eBook on what organizational DNA is, why it matters, and how to determine your own for hiring success.