Customized Solutions for Every Need
Crafting a Tailored Approach to Recruiting
At CultureFit®, we understand that each position entrusted to us is unique. To ensure success, we develop a customized approach to attracting and retaining that talent. There is no one-size-fits-all strategy — only a commitment to find the right people for our clients.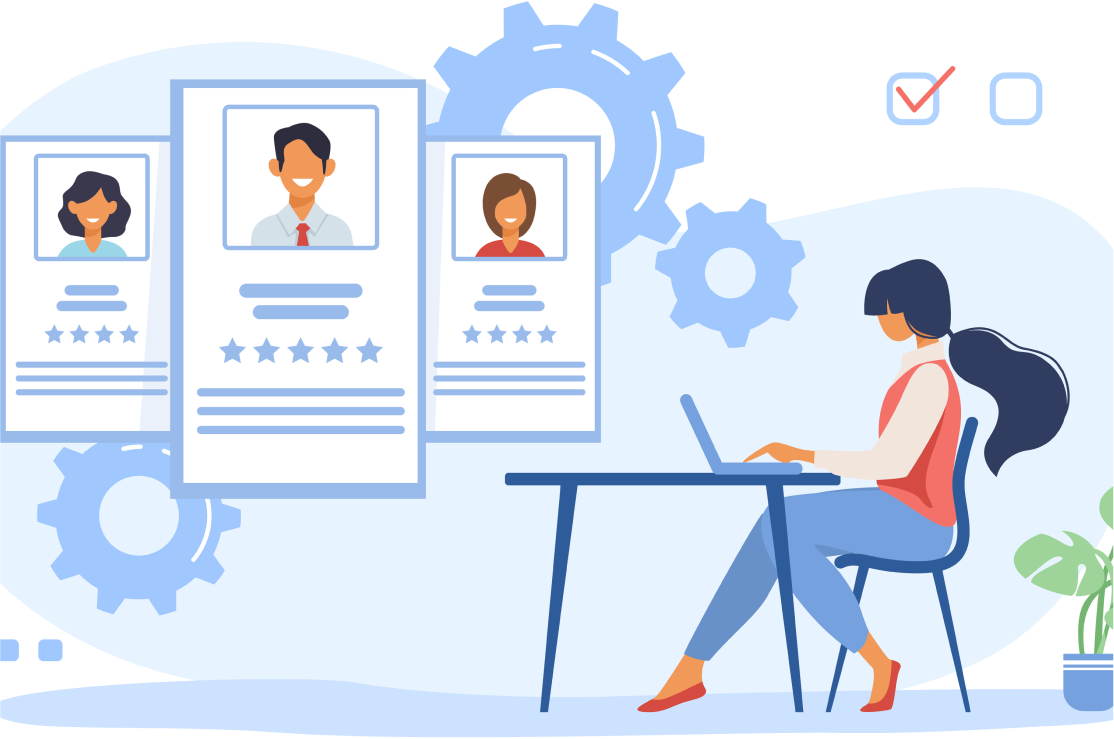 Case Study at a Glance
Our Client:
Industry: Wireless
Location: Boise, ID
Employee Count: ~1,000
The Challenge:
Creating Attractive Offers & Reflecting Cultural Values During Times of Change
Desired Talent:
Software Engineers
Marketing Analysts
How CultureFit Solved This Problem:
Translated feedback from the candidates into actionable advice for our clients.
Created a better line of communication between the company and the talent they want.
Injected our client's values into their Candidate Experience to excite and delight potential employees.
Partnered with our client to strategize an incentive plan for new hires while the company undergoes acquisition.
The Key to the Solution:
Communication through Intermediaries like CultureFit.
Outcome:
We have presented and placed five niche engineers and filled three MarTech roles in the span of nine months.
In Depth Case Study
Our client is a disruptor in the wireless industry in dire need of engineers. Recently, they were acquired by a larger parent company, so they hadn't settled on a long-term incentive plan for new hires. In a jobseeker's market, this can break the recruiting process.
With budgets in line with the rest of the market, our client was experiencing a chronic issue when it came to the extras like bonuses. In the middle of acquisition, restructuring offers is a common pain that companies must contend with. However, by the time most companies realize that they need a definitive bonus plan in place, they have lost a lot of great talent.
With a decade-long partnership scaling their departments and attracting talent to Boise, our client turned to us for help attracting top technologists. To get to the root of the issue, we started with looking over their past recruiting efforts, researching their competitors, and talking directly with candidates on the market. After researching and feedback from top talent, we realized that the great hiccup in our client's recruiting strategy was a definite long-term incentive plan.
Our client quickly took this insight and worked with the parent company to map out an incentive plan. The plan included sign-on bonuses and retainment bonuses to be paid out over three years, which noticeably eased candidate hesitations and consequently, attracted more talent.
Additionally, we strategically updated their candidate experience to reflect the cultural values of the company: transparency, passion, and support. In higher-tier positions that involve relocation, we always advise our clients to get their hiring managers in direct contact with the employee to not only offer the role but to sell it. Attractive offers work better when there is a strong connection between the company and the candidate.
Every company is different, and the solutions to recruiting can be quite complex to solve when you don't have a trusted partner. Gaining insight directly from candidates can be challenging and confusing for the hiring company to do on their own, which is why many companies turn to recruiting partners like CultureFit.
As a third party operating on a contingent-based business model, we only find success when the right talent is hired and stays with the company. We truly take the time to understand our client's needs, challenges, and timeline. Next, we go to the market. Candidates are more trusting of disclosing hesitations to us than our clients as many fear that their openness will jeopardize job opportunities.
Restructuring offers and undergoing acquisitions are tough enough on their own; however, together, these can truly impede growth and set a company back. With an external recruiting consultant, companies like our clients never have to worry about not getting the right talent!