Top Talent Delivered
Discover the CultureFit® Difference
When it comes to technology recruiting, CultureFit is the first-choice amongst the top companies throughout the nation.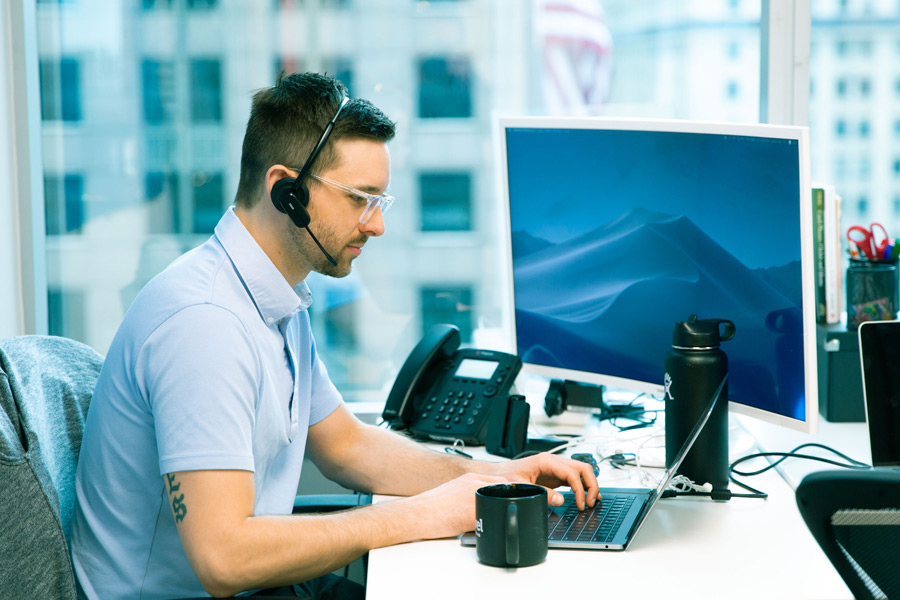 ---
Hiring with CultureFit
Jump to: Positions | Industries | Clients
CultureFit knows that the demand for top talent has never been higher, and your competition shows no signs of slowing down. Cue CultureFit, experts in all things IT recruiting.
Serving a variety of locations, company sizes, and industries, CultureFit targets top talent in technology and marketing. We're quickly making a name for ourselves nationally with a growing roster of clients and increasing recognition as a leader in our industry.
Tech is changing, and so should your IT recruiting process.
Competing in this market demands near-constant monitoring and networking to attract, select, hire, and retain top talent. Our clients know that CultureFit candidates are vetted for both hard and soft skills as well as how they would fit into your culture.
To find the best talent for your organization, we start with our CultureFit certification process. This process ensures that we not only find people with the right skills to get the job done but also that you enjoy working with. It's your guarantee that we're actively tailoring an IT recruiting process that is selective, attractive, and ultimately successful in engaging talent that works for you!
CultureFit Certification Process:
Partnership & Job Kickoff
Internal CultureFit Meeting (craft the go-to market strategy)
Recruiting In-Network
Recruiting the Market
Presenting the Best Fits
Client Interviews
Regroup (offer or adjustments)
Re-Recruit If Necessary (both in-network and market)
Offer and Onboarding
Regular Check-Ins & Status Updates
---
A Customized Approach That Fits Your Organization
We offer a customized approach to each and every client that is based on their needs and their organizational structure. We are happy to offer expertise in IT recruiting and staffing in:
Executive Search
Confidential Search
Direct, Permanent Hires
---
Positions We Hire
Selecting top tech talent can be a daunting task, but with CultureFit, your recruiting process just got a lot easier!
With extensive technology market knowledge, strong connections, and a keen understanding of people, CultureFit knows how to find and attract the right talent for the job. Whatever your needs, we know exactly how to target the talent you want and quickly!
Architects

Account Executives

AI

Analytics

Business Analysts

Business Development Managers

Business Intelligence

CIO/COO/CTO/CMO

Customer Success

Database Developers

Data Engineers

Data Scientists

DevOps

Digital Brand Managers

Hardware Engineers

Help Desk/Support
IT Consultants

IT Directors

IT Security

Machine Learning Engineers

Marketing & Brand Managers

Marketing Specialists

Mobile Developers

Network Administrators

Network Engineers

Network Security

Professional Services

Quality Assurance

Pre-sales

Product Managers

Product Designers

Program Managers

Programmers

Project Managers
Programmer Analysts

SEO Specialists

SDETs

Security Developers

Security Engineers

Software Architects

Software Developers

Software Engineers

Solution Engineers

Solution Architects

System Administrators

System Analysts

Technical Account Managers

Technical Sales

Technical Support

UI/UX

Web Application Developers
---
Industries We Serve
Technology is disrupting every industry for the better. CultureFit has a history of partnering with all types of industries to find top talent in marketing and technology. These include IT services, software companies, banking, healthcare, home decor, and health & wellness, manufacturing, and logistics. In every IT recruiting relationship, we successfully tailor recruiting plans that attract talent that will fit the culture and possess the skills to deliver on day one. Check out the growing number of industries in which we have successfully found top technology and marketing talent!
Accounting
Alternative Medicine
Apparel & Fashion
Architecture & Planning
Automotive
Aviation & Aerospace
Banking
BioTechnology
Broadcast Media
Business Supplies & Equipment
Capital Markets
Civil Engineering
Commercial Real Estate
Computer & Network Security
Computer Games
Computer Hardware
Computer Networking
Computer Software
Construction
Consulting
CPG-Consumer Product Goods
Defense & Space
Education
Entertainment
Event Services
FinTech
Food & Beverages
Government
Health, Wellness, & Fitness
Hospital & Healthcare
Hospitality
Human Resources
Managed Service Provider
Insurance
Information Technology & Services
Investment Management
Legal Services
Logistics & Supply Chain
Manufacturing
Market Research
Marketing & Advertising
Mechanical & Industrial Engineering
Museums & Institutions
Non-Profit
Oil & Energy
Pharmaceuticals
Printing
Publishing
Real Estate
Retail
Staffing & Recruiting
Services
Telecommunications
Transportation/ Trucking/Railroad
Utilities
Warehousing
Wireless
Companies We Work With
We are proud to serve an ever-expanding market of companies hiring for tech, tech-adjacent, and marketing roles. No matter the size, industry, or location, CultureFit always delivers the best talent in tech to our clients. Check out our growing roster of happy clients!