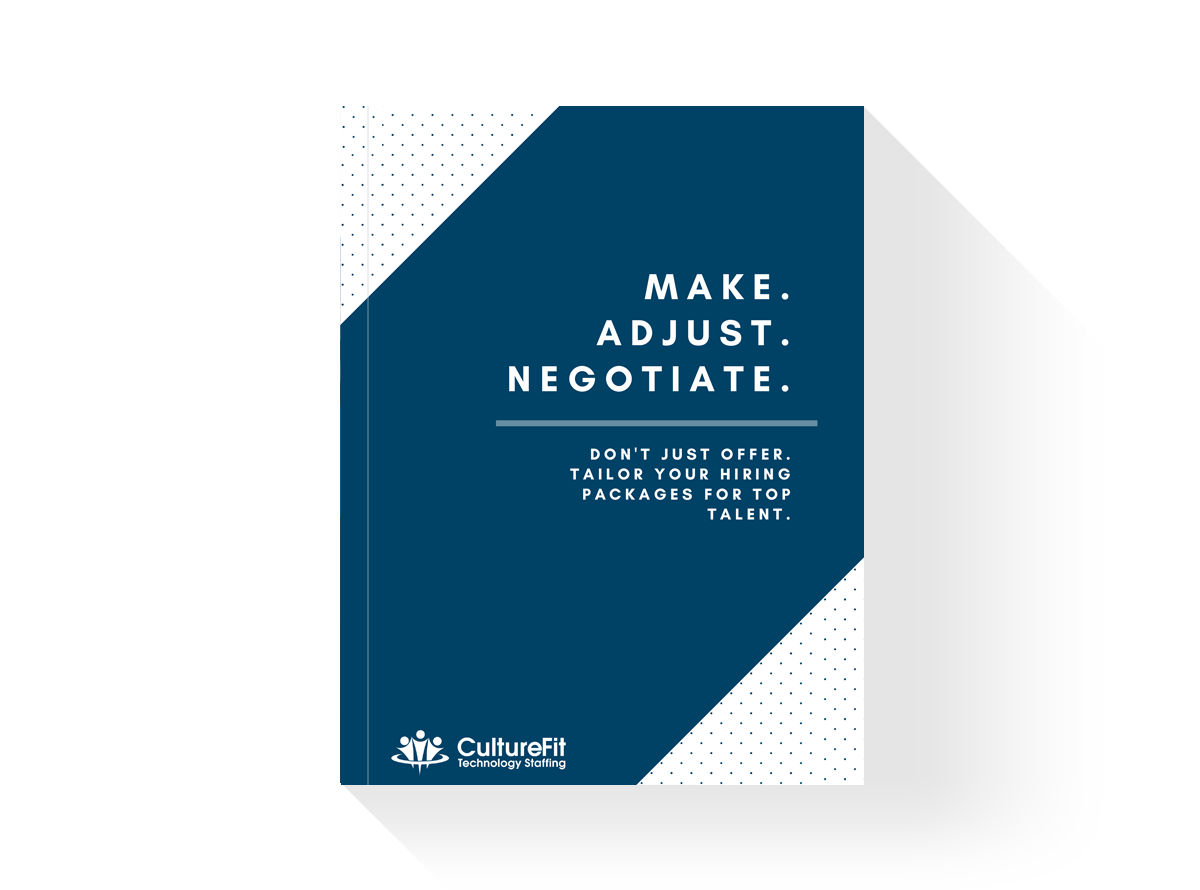 Want Top Talent? Tailor Your New Hire Employment Package

When you have critical open roles to fill, finding the right candidate is important. Don't let a great candidate slip away because of something you have the power to customize. Download our free eBook now to learn how to customize your new hire employment package.
Why the New Hire Employment Package Matters

Hiring is hard — and expensive. It costs time and resources to find the right candidate. When you do find them, it's critical that you close the deal. And the new hire employment package is your first and best chance. Here's some of what you'll learn in our new eBook.

Be Open to Negotiation
What's more important? Getting the best candidate, or saving a few thousand dollars on their salary?
Be Flexible in Your Offer
If the candidate had more time off or work flexibility than you normally offer, try to meet them halfway.
Overcome the Barriers
If a minor detail is the only thing holding them back from signing, look for new ways to bridge the gap.
How CultureFit Can Help You Succeed
CultureFit has helped thousands of tech companies with tech recruitment for more than 20 years. We understand the difference between getting the right talent or losing them over something that could have been negotiated. Here's how we can help you.

Identification
Finding talent is difficult and time-consuming. Leave it to the experts at CultureFit Technology Staffing.
Recruitment
With candidates identified, we'll educate them on your openings, your offer, and why they should join you.
Negotiation
We'll be your voice at the negotiation table, ensuring the candidate's needs and yours are met.
Ready to Win Great Talent for the Long-Term?

Download our free eBook to learn how you can customize new hire employment packages and win the talent you really want — and keep them happy for years to come.