What's the Secret Growth Engine Behind Home Healthcare?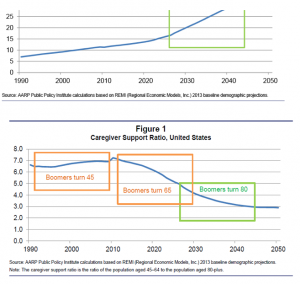 There are few small business categories which have seen double digit growth over the past decade.  Home Healthcare may be as old as the advent of medicine, but home healthcare agencies(HHCA) exploded since the year 2000, with an estimated 7,500 HHCAs to over 15,000 in 2015, according to a recent Yale Study and the Bureau of Labor and Statistics. There are three primary growth drivers, but only one has become the fuel to sustain the demand:
An aging baby boomer population – according to a recent AARP study, baby boomers are thriving well into their 80's but the number of available care givers will soon see a freefall in experienced professionals as soon as 2020.
Restructured regulations – over the past three decades favoring the Home Healthcare option over medical facilities
End-to-End Technology Based Solutions – the power of a 10-man back office workforce – automating processes, tracking patients and medical provider appointments, billing and insurance automation
The first 2 variables create the need/demand for home healthcare services, but technology has provided the operational gateway for entrepreneurial medical practitioners to shift their expertise to patient centered HHCAs.  These innovative tech solutions, backup the Practitioners with the power of a 10-man workforce without the expense or the 24/7 operational distraction so they can stay focused on what they do best – quality, individualized medical care.
CultureFit Technology Staffing had the opportunity to interview the VP of Global Marketing for Complia Health, Stewart Campbell, to discuss the pioneering history of the company that has always been dedicated to creating the most robust automated operational platform to support the fast-growing home healthcare category. Like every great company, we learned their evolution has a rich history that began nearly 30 years ago: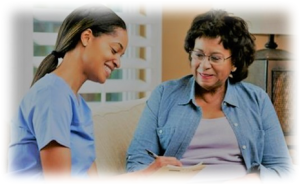 The Future's in The Eye of the Beholder:  In 1999, Scott Overhill, an operational founder of Procura (now known as Complia Home Healthcare), seemed to have both a passion for engineering technological based solutions, and a business prowess for prognosticating a very different future for US healthcare; shifting from facility based healthcare to home healthcare.  The secret to thriving would require a patient centric, end-to-end, solution(s) that serves the entire continuum of care.  A lofty goal that was soon to materialize.
Scott's vision began to take shape while working for a Canadian based healthcare provider – leading the organic software development designed to automate many of the complex internal operational processes, including payments.  Like many entrepreneurs, Scott along with a few key collaborators, recognized with few modifications, the technologically based solution could scale to the emerging US home healthcare category driven by the aging baby boomer population.
A Complex Road: Unlike Canadian healthcare, US healthcare is layered in payment processing bureaucracy including Medicare, Department of Labor, and Veterans Affairs, to name only a few. Each category requiring their own unique regulations and payment processing requirements. Scott's team quickly identified the void in the market respective to a single business process platform which could meet the needs of either private or government based insurance requirements. However, like any other technology based product, speed to market determines survival and profitability. Instead of wasting valuable time in developing an integrated solution, growth through acquisition proved to be the more strategic play; identifying other "like" companies which addressed one part of the puzzle, but together they represented a truly unique and integrated value to the home healthcare market. This decision set the stage for several acquisitions over a 5-year time span, which evolved into a single solution provider – Complia Health.
What makes their solutions unique?  They took on the challenge of technologically solving
an automated method for the HHCAs to process not only Medicare, but also Medicaid – and they succeeded! The innovative combination allows the home healthcare agency, small or enterprise, to focus their time on growing new in-home patients, quality patient care, with a quicker cash-flow vs. an endless stream of administrative bureaucracy.  The critical linchpin needed to accommodate the aging population.
Where to next? Fast forward nearly 27 years, through continued innovation and several strategic mergers throughout the world, Procura along with several similar solutions, has evolved into a single powerful brand that's quickly establishing themselves across the globe– Complia Health.
How their Culture supports their high growth model.  The Complia Teams work across two continents including Australia and North America; however, the vast time zones are hardly felt by this close-knit team. This is an organization that embraces technology to communicate, and an open line of communication throughout the organization at all management levels.  Regardless of position, all Complia employees are perceived as key contributors with one focus, bringing the best products and services possible to their customers so they are equipped to provide a better patient focused experience.  Stewart further added "Without our strong culture, there would be no way for us to grow and service over 30K caregivers at over 2500 locations who care for nearly 2 million patients.  We all understand, we have a big responsibility."
---

About CultureFit
CultureFit and Advance Search bring a combination of over 10 years of IT Recruitment; entrusted to hire and place IT professionals throughout the Greater Chicagoland and Milwaukee area. Each year, they're charged to recruit, negotiate, and place 100's of open positions with quality talent that meet skill set requirements as well as complement an organization's culture.  Their unique position has afforded them the opportunity to identify hiring trends from both the organization and the talent's perspective.