Can Your Resume Have Personality?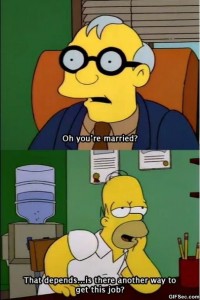 It can and it should.  The search for a new position is traditionally a lengthy process.  At CultureFit Technology Staffing we receive as many as 100 resumes for an open position.  The challenge is filtering out the best applicants based on experience, skill sets, and an individual's ability to fit into the culture of the organization.  Hence the challenge for many qualified candidates is how to separate your resume from the rest of the field – Personality. 
The next logical question most people ask is "How do I do that?"  The following are 4 methods that could convert your resume from the traditional experience and skills document into a document that also conveys a message about who you are: 
4 Ways to Give Your Resume Personality
1. Use a Creative Resume Design 
Google "Creative Resumes" and you'll find some very creative ways to present your unique information.  You'll see examples of everything from unique designs, creative uses of font, and using layout to communicate your personality (check out this link for hundreds of examples http://bit.ly/1M0QhSp ).  Another good source of examples is from Buzz Feed who offered up 27 very creative resumes http://bzfd.it/1KMfJth
2. Write a Compelling Bio
Write up a brief overview of what people can expect, but avoid the tried and dry approach of "Dynamic technology professional seeking a career……".  Write something that really tells your audience who you are and what they can expect "I've been called a "lifesaver" and a "miracle worker" – I'm not sure about that, but I believe with some hard work there's always a solution waiting to be found. "  Tell an honest story of who you are, and you've already initiated the interview process.
3. Make a Video Resume
This approach isn't for the faint of heart, but for the person who's ready to separate themselves in a unique way that introduces their entire persona.  Be careful with this approach, as it can also backfire if you haven't thought out exactly what you want to say, how you want to say it, and how to present the information so that it appears as genuine.  Check out Loft Resumes for some great examples http://bit.ly/1MI5hWT
4. Style Your Resume like an Infographic
This is similar to the design category, but the intent is more aligned with your experience timeline and skill sets.  It's an interesting way to present your "personality" and your career using icons and linear connectors.  The Muse has outlined 4 rules to help you apply this technique with the greatest impact – http://muse.cm/14zTwyK
All hiring managers are people who are naturally drawn to "interesting" people – People who aren't afraid to show some personality.  Using a traditional approach to crafting your resume may get you the phone call if you meet ALL the criteria, but for those candidate that know they're more than a piece of paper, a little creativity goes a long way.  CultureFit is a Technology Staffing company dedicated to placing qualified candidates within a work environment that will complement their unique style.